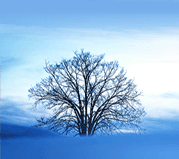 Date issued:2021-07-19
China, Germany, France Have More to Cooperate on Climate Change
Climate change is an important area of China's international cooperation. Chinese President Xi Jinping attended a virtual summit on climate change on Friday with French President Emmanuel Macron and German Chancellor Angela Merkel.
"China, France and Germany can strengthen cooperation in energy transition, renewable energy, micro-grid technology, aviation hydrogen technology, carbon market, etc.," Wang Jinnan, president of the Chinese Academy for Environmental Planning, also a member of the Chinese Academy of Engineering, said in an exclusive interview with CGTN.
He also said a technology transfer mechanism from developed countries to developing countries in the area of environmental protection should be established. The Paris Agreement has made arrangements for the financial mechanism, and developed countries should fulfill their promises.
"We must always adhere to the principle of common but differentiated responsibilities," said Wang. "Developed countries and developing countries have different contributions to the impact of climate change, and of course their responsibilities are also different."
He also stressed, at the current stage, it is especially necessary to combine the post-epidemic economic recovery with the process of responding to climate change. At the same time, China strives to play a greater role on international platforms such as the Group of 77, BASIC countries (Brazil, South Africa, India and China) and the Belt and Road Initiative.
Talking about U.S. special envoy John Kerry's visit to China, Wang says there is a lot to be done to forge ahead bilateral cooperation in tackling climate change.
First of all, the two governments must establish a cooperation mechanism. The second is to encourage the establishment of cooperative relations between Chinese local governments and U.S. state governments, especially local governments that are very active in addressing climate change. The third is to encourage cooperation between the industries of both sides to jointly develop key carbon neutral technologies and disruptive technologies. The fourth is to reopen research and academic exchanges and carry out research cooperation.
From 2004 to 2019, China's ecological degradation cost increased from 511.82 billion yuan in 2004 to 1.89 trillion yuan in 2017, and from then on, declined to 1.69 trillion yuan in 2019. From 2004 to 2019, the ecological degradation index (ecological degradation cost against the GDP) declined from 3.05 percent to 1.71 percent. The green GDP increased from 16.2 trillion yuan to 96.1 trillion, with an average annual growth rate of 12.6 percent, which is on par with the average annual GDP growth rate during the same period.
China's gross ecosystem product (GEP) increased from 70.6 trillion yuan in 2015 to 92.1 trillion yuan in 2019, an increase of 31 percent while the GEEP increased from 119.3 trillion yuan in 2015 to 156 trillion yuan in 2019, an increase of 30.7 percent with an average annual increase of 7.8 percent. It's fair to say that China has realized synchronized growth of economic value and ecological value.
In terms of different provinces, Inner Mongolia autonomous region, Fujian province, Chongqing, Sichuan province, Guizhou province, Beijing, Shanghai and Hainan province witnessed a relatively higher average annual growth rate of GEEP—all above 9.5 percent. As ecological civilization demonstration zones, Fujian, Guizhou, Jiangxi and Hainan provinces have explored the establishment of a market-based, sustainable value realization mechanism for eco-products in which government takes the lead and enterprises and the public also participate, setting a good example for the ecological civilization construction nationwide.
The construction of China's ecological civilization has entered a critical period, which calls for more quality eco-products to meet people's ever-growing demands for a beautiful environment. China will continue to uphold the concept of people-centered development, provide more quality eco-products and make the full realization of the value of eco-products a driving force for turning the blueprint for a more beautiful China into reality and realizing harmonious coexistence between man and nature.

Comments