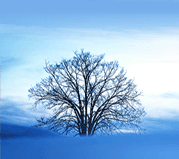 Date issued:2020-08-19
Robust Shoring for the Battle of Pollution Prevention Control Efforts
Jinnan Wang
Facing the dual pressure from COVID-19 and economic recession, the Ministry of Ecology and Environment called a meeting to emphasize the strategic importance of willpower, risk awareness and bottom line. The meeting also required persistence in orientation, solidity, strict standards and shoring-up for pollution control efforts. We'll not hesitate in our faith or determination concerning task achievement.
Then how should we assess the current situation? How should we respond to the situation and get prepared to coordinate pollution control with economic development? Recently the reporter of The Outlook Weekly had an exclusive interview with CAE academician Wang Jinnan.
Outlook Weekly: Why do you say we're still facing pressure from complicated and severe situations in pollution control?
Wang: We focus our current policy on pandemic fighting, economic revitalization and final realization of a xiaokang (moderately prosperous society) society. Unquestionably, environmental protection may face a dilemma between the COVID-19 combat and economic revitalization. On the one hand, since economic revitalization are facing tremendous challenges, the enterprises may compromise pollution control in order to expand the market and cut cost. In more serious cases, they may risk disusing pollution treatment equipment and that'll result in higher discharge levels. On the other hand, we'll make new explorations into environmental law enforcement and supervision mechanisms, or what we do will fall short of the expectations.
Besides, there're some problems with the "Blue Sky, Limpid Water and Clean Soil" program. Generally, the Blue Sky Action is subject to meteorological conditions; that is to say, any extreme weather may do a lot of harm to our achievements. Last summer, many provinces had heats and little rain which drove O3 up sharply year on year. Warning days increased significantly. There's no doubt about greater air pollution challenges this summer if similar weather occurs.
Unbalance and coordination failure of water environment protection remains a salient problem with the Limpid Water Action. Surface water near the Hai River and the Yellow River are long reported to include some V-grade water bodies. Some remediated water bodies near the Yangtze River and the Bohai Bay still risk recurrence of pollution. 28% of the lakes and reservoirs have developed eutrophication to a varying extent, with the most important ones facing high risk of blue green algae bloom. Some prefectural-level cities may have difficulty in exterminating 90%+ of the polluted water bodies in some completed urban areas as planned.
Soil pollution monitoring resources are still inadequate, especially in some cities and counties which lack or even have no soil environment management professionals. There's also a shortage of monitoring devices. Officials at grassroots level lack legal awareness and expertise. We're still exploring soil remediation technology. The relevant projects proceed very slowly and the grants haven't been put in full use.
Outlook Weekly: Are there any challenges to or weaknesses in the Blue Sky, Limpid Water and Clean Soil Action Plans?
Wang: The first weakness lies in the difficulty with further environmental improvement. The key to environmental improvement is runoff control. The pertinent steps we take include strict management, facility improvement, structural readjustment and higher standard introduction. In the past years we have tried the majority of the easiest, most inexpensive and most convenient measures. The remaining task will be a hard nut to crack and may involve higher cost, greater difficulty and fewer effects.
The second weakness is insufficient spending in some key fields. For example, we don't have a sound and diverse management mechanism for environmental infrastructure. Our treatment facilities have multiple defects, like insufficient capacity of runoff, solid waste and hazardous waste treatment. Our preliminary calculations indicate a ¥1T fund gap to fill for sewerage improvement. By 2030, a ¥700B budget or more may be needed to remediate the polluted water bodies in all completed urban areas. As we press ahead with the pollution control plan, environmental protection efforts will face more complexities and the related marginal cost will rise significantly.
Outlook Weekly: What are the restraints behind the problems and weaknesses?
Wang: First, environmental protection clashes with economic development for both short and long terms. Generally, ecosystem protection still remains under great structural pressure in regard of origin and tendency. It may take a long time to phase in sustained improvements. Second, we rely more on regulatory measures for environmental remediation. The related entities have not been effectively incentivized to bring out the best in endogenous dynamic force. We have still to establish and improve more market mechanisms. Third, we have more difficulty setting aside money for construction, improvement and retrofit of waste treatment facilities. Fourth, some enterprises and regulatory authorities lack adequate awareness of the importance of rule of law, environmental pollution and environmental protection. Quite a lot of administrative divisions reported legal knowledge insufficiency, noncompliance and disobedience.
Outlook Weekly: What do you think are the most crucial problems to solve? What are the points we should put importance on?
Wang: It's vitally important to develop customized, scientific, law-abiding and diverse solutions that require coordination with economic development. It's inadvisable to take indiscriminate and unvarying steps to fulfill tasks against the schedule. The competent authorities must not take inconsiderate measures in shutdowns because they'll hit local economy hard.
What we'll emphasize includes the preparation of the Microgram Action Plan as part of the Blue Sky Initiative. Besides, we'll press ahead with the VOCs Reduction Program while setting about implementing autumn and winter goals. At the same time, we'll draft and implement the Microgram Action Plan as part of the Limpid Water Program as scheduled backwards in June. This'll involve a hard battle. Overall, we should center on the goals and intensify supervision and assistance.
Extermination of polluted water bodies near the Yangtze River and the Hai River Estuary will mark a successful battle. As the next step, we'll further intensify supervision of the provinces as regards surface water as well as the Yangtze River and the Bo Sea as regards V-grade water bodies. From time to time, we employ experts as appropriate to assess the aquatic ecosystem and the cause and solutions, helping the locals address the problems andimprove the environment as structural reorganization proceeds. We'll also step up efforts to introduce a private or public supervisor system in charge of environmental supervision.
Outlook Weekly: How do you ensure the programs are effectively implemented?
Wang: First, we'll fulfill down-to-earth responsibilities while customizing solutions. We'll further bring out the best in the water body management package composed of analytical early warning, tasking & communication and supervision. There'll be orders which require statutory steps for the CPC committees and governments at all levels as per their respective responsibilities. Practicable, detailed and effective action plans are also important; therefore, they're supposed to be solution-guided and goal-centered. Capability gaps should be filled, breakthroughs made, efficiency improved and solutions pinpointed.
Inter-agency coordination is also a promising measure. The CPC committees at all levels should centralize leadership and the government at all levels should implement the programs by charging the authorities with specific tasks. The cities, counties and villages are supposed to joint hands in fighting strategic challenges and requiring practicable measures for people in charge. In addition,We'll encourage expert teams at all levels to introduce a flatter and faster-responsive exhaustive mechanism. A dialogue network of regions and cities should be in place to solve the problems. As for environmental safety and pollution control associated with COVID-19, we pledge to be open to public opinion and give publicity to policy details.
Outlook Weekly: What do you mean by "down-to-earth responsibilities"? Will that facilitate the proactivity of CPC committees and governments at local level?
Wang: I mean ecosystem protection involves not only government participation, but also an internal impetus and technical capability improvement.
Government participation demands stringent supervision, assessment and accountability. The assessment results will be an important basis for assessing leaders or teams of leaders and making promotion or demotion decisions. There'll be hearings and investigations intended to hold the principal leaders of the provinces, cities and counties liable. We'll oversee local leaders who take major responsibilities for pollution control.
The internal impetus denotes a mechanism designed to stimulate proactivity at the local level. Environmental protection serves as a vitally important assessment standard for officials. The mechanism rewards the best-performing officials and areas with honors, prize money and favorable policy. We'll release the assessment results periodically to exemplify the prizewinning areas so that the frontruuners can set an example and stimulate proactivity.
More than that, we should help the locals improve technical capability in environmental remediation. For one thing, we'll promote the sense of accountability and the sense of mutual supervision & assistance while deploying technical teams to provide environmental solutions. We call that the wooden bucket theory.
Outlook Weekly: What will you propose in your bill as an NPC delegate and a member of the NPC Committee of Environmental and Resource Protection .
Wang: Judging from the present context of environmental improvement action, the chances are great that we'll win the pollution battle this year. What I care most about is how to update our pollution control measures for the 14th FYP. The 13th FYP has since been thought of by the international community as the most successful five years of environmental remediation and national wellbeing. However, we should own that there're not yet very steady achievements in environmental remediation. There's no fundamental change to the industrial structure which inclines to heavy industries, or to the energy structure which inclines to heavy dependence on coal, or to the transportation system which inclines to highway. There's been no fundamental relief in carrying capacity stress from the resources and the environment. Ecological civilization and environmental protection remain to be weaknesses and soft spots requiring fundamental changes. We're still way behind our goals and below the advanced international standards. It's important for us to stay persistently on and meet greater environmental challenges.
Outlook Weekly: What do you think are the characteristics of an updated environmental protection package?
Wang: An updated package includes maximum improvement in six dimensions, that is to say, goal achievement, runoff control, means of treatment, policy support, technological support and governance system.
Goal achievement requests us to think out of the box, that is to say, we'll aim at air, water and soil pollution goals as part of the 2035 Beautiful China Initiative. We'll expedite revisions and adjustments to certain unpractical environmental quality criteria or standards that challenges even the developed countries.
Runoff control should focus on root causes rather than stopgaps. Greater attention must be paid to industrial restructuring, rearrangement optimization and resource & energy improvement. We suggest root causes in order to and consolidate the improvements. In other words, green growth is our ultimate goal, achievable by rooting out pollution as requested for compliance with the bottom lines of ecosystem protection, environmental protection, resource capacity and the environmental white list.
It's important to forsake indiscriminate or unvarying means of pollution and improve ecosystem remediation in many ways, including customization and technology designed to help us out of the complication. For example, as for environmental problems across the areas, industries and domains, we'll customize solutions based on the key areas, key industries and key pollutants. That'll make pollution control better and faster. Legal compliance is required of polluters, who are subject to the supervision of competent authorities in charge of runoff control assessment.
In regard to policy support, dependence on the related laws, standards and administration shall be lessened and market stimulus mechanism strengthened. Our success has proven the instrumental part played by favorable economic policy, like electricity subsidy for power plant flue gas desulfurization and denitrification, and urban wastewater treatment charges, has driven the enterprises to reduce pollution significantly. As for the 14th FYP for pollution control, we propose formulating economic policies targeting heavy pollution, i.e. integration of environmental tax with VOCs/TDP discharge tax and sludge treatment tax, and tax incentives & rebates for industries with minimal discharge. Banks, especially those dedicated to policy implementation, should be encouraged to make green loans.
In the technology dimension, the central government, local governments and enterprises should partner up to integrate extant mature technologies, update environmental pollution models, industrial runoff treatment models with a view to improving effects and efficiency.
In the technological support dimension, we propose replacing the CPC Committee-led governance system with one that involves the government, NPC or local People's Congress, polluters, law enforcement authorities and the public as well. Centering around CPC leadership, we'll rely on both Party and government participation for ecosystem protection. The enterprise should assume such responsibilities as expedition of runoff license issue and EPR system improvement. More than that, there're public supervision, whistle-blowing and feedback mechanism in place. We'll bring out the best in public opinion and mobilize organizations and the public for participation in environmental governance.
Ecosystem protection involves the participation of multiple stakeholders, so every social group, including its members, should take the initiative in leading a green and simple life as a participant in and contributor to ecological civilization, rather than a looker-on and critic.

Comments


安全联盟
Copyright © 2005-2022 生态环境部环境规划院 All Rights Reserved 京ICP备13003323号-3