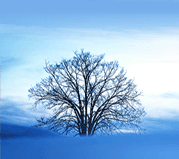 Date issued:2020-08-18
China's decadal pollution census
Qing Hu, Xuetao Zhao & Xiao Jin Yang
Published: 23 March 2017
Nature volume 543, page491(2017)
China will conduct its second decadal pollution census in December 2017. This will provide a baseline for measuring the impact of environmental taxes that come into force next year, and for assessing discharge permits that will be issued for all pollution sources by 2020. The data must therefore be reported with greater accuracy and more accountability than in the 2007 census.
That census targeted nearly 6 million industrial, agricultural and residential sources and centralized pollution-control facilities. However, large inconsistencies between the census data and those collected from other sources created big problems for the nationwide control system for total emissions. For instance, environmental statistics put the total discharge of organic pollutants in water at 15 million tonnes, whereas the census figure was double that.
Addressing these problems in the second census could prove difficult because China's economy and output have grown markedly over the past decade. Technologies such as big data, drones and remote-sensing satellites will help, backed by robust methodologies, overall transparency and public participation and supervision. Legal responsibility for falsifying pollution data or refusing to report pollution must also be clearly defined and enforced.

Comments