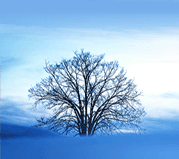 Date issued:2009-11-28
PRESS RELEASE
Globe Award 2010 – Leading Sustainability Awards
Application for international Globe Award is now open
STOCKHOLM, NOVEMBER 23, 2009: Globe Awards will be presented for the fourth consecutive time at the annual gala at Nordiska Museet in Stockholm April 29th, 2010. The applications will be viewed in four categories: research, innovation, city and reporting. The most innovative, prospective and practical projects will be chosen by the jury composed of new members for 2010, with the top names from scientific, business and academic world. Now is time to apply.
The Globe Award's main purpose is to explore and support researchers, innovators, cities and companies that are leading in sustainable development. The awards are divided into four classes: the Sustainability Research Award, the Sustainability Innovation Award, the Sustainable City Award and the Sustainability Reporting Award.
The decision, who will obtain a concrete award, depends on four objective jury groups. Each of them consists of highly experienced, well-educated and internationally recognized experts. Lars-Olle Larsson, Partner of PricewaterhouseCoopers Sweden, is the overall chairman of the jury.
– It is necessary to support research and innovation to find solutions to the present problems related to climate change, poverty and welfare development. A Globe Award demonstrates pro-activity and best practice in the largest challenges we have ever faced, says Lars-Olle Larsson.
– The Globe Sustainability Research Award is a premier prize that recognizes innovative and outstanding contributions to advance the economic, social and environmental dimensions of sustainable development, says Mohan Munasinghe, Chairman of the jury group for the Sustainability Research Award.
The benefits of sustainable projects and ideas are far more relevant to a society than we may think. It contributes to a country's development and inspiration for other researchers.
A Laureate of the Globe Award will get the opportunity to participate in one of the Globe Forum high class conferences and experience meeting prominent representatives which may succeed in a long-term co-operation.
Researchers and research projects can apply to be nominated for Globe Award. Information and application forms can be downloaded at www.globeaward.org. The nomination period closes February 28th, 2010. The Globe Award 2010 nominees will be made public April 5th. Candidates can send in their application form November 24th at www.globeaward.org.
For more information please contact:
Lars-Olle Larsson, Chairman of the Globe Award jury, Partner of PricewaterhouseCoopers, Sweden
Mobile: +46-709 29 39 83, e-mail: lars-olle.larsson@se.pwc.com
Martina Nee, Manager Globe Award, Globe Forum, Stockholm, Sweden
Mobile: +46-73 317 53 55, e-mail: martina.nee@globeforum.com
Paulina Korbak, Assistant Globe Award, Globe Forum, Stockholm, Sweden
e-mail: paulina.korbak@globeforum.com
Jury groups Globe Award
Sustainability Research Award
Mohan Munasinghe, Chairman
Nobel Peace Prize Laureate 2007 as Vice Chairman of the UN Intergovernmental Panel on Climate Change.
Shiqiu Zhang
Professor, and Director, Institute of Environment and Economy (IoEE),Peking University
Fred Dubee
UN Global Compact, Senior Advisor working extensively in China and throughout Asia.
Tommy Borglund
Senior Consultant, Hallvarsson & Halvarsson
Sustainable City Award
Jan Sturesson, Chairman
Partner in PwC and Global Leader of Government and Public Service.
Lawrence Bloom
Deputy Chairman of Noble Cities Plc. Chairs the World Economic Forum Global Agenda Council on Urban Management and the UN Environmental Programme Green Economy Initiative sector on Green Cities, Buildings and Transport.
Marylin Hamilton
Doctor, CGA is the founder of Integral City Meshworks Inc. and TDG Global Learning Connections
Professor C.S. Kiang
the Chairman of Peking University Environment Fund
Sustainability Innovation Award
Philip A. DesAutels, Chairman
Microsoft's manager of Academic Evangelism, USA.
Dr. Pierre Berthon
Holds the Clifford F Youse Chair of Marketing and Strategy at Bentley University, MA, USA.
Charlotte Masiello-Riome
Communication Expert Consultant for the Food and Agriculture Organization of the UN.
Francesca Poloni
International Communications Expert and founder of WeCare
Sustainability Reporting Award
Paul Druckman, Chairman
Chairman Executive Board of The Prince's Accounting for Sustainability Project, the UK.
Olivier Boutellis-Taft
CEO Federation of European Accountants, Brussels, Belgium.
Peter Wong
Member of the Board of Directors Global Reporting, Hong Kong.
Brian Ballou & Dan Heitger
Professors and Co-Directors, Center for Business Excellence
Farmer School of Business, Miami University
Luis Perera
the Partner in charge of Sustainable Business Solutions at PricewaterhouseCoopers in Chile
Susanne Stormer
Director, Corporate Branding & Responsibility, Novo Nordisk
Globe Award was founded in 2007 in Sweden by the international business network and marketplace Globe Forum with the aim to support and encourage successful and innovative CSR work. Globe Award 2009 is acknowledging prominent researchers, innovators, cities and companies – from all parts of the world – within four categories Sustainability Research Award, Sustainability Innovation Award, Sustainable City Award and the Sustainability Reporting Award.

Comments