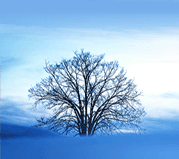 Date issued:2009-03-29
2009 Wuhan International Conference on the Environment
IN CONJUNCTION WITH THE
2009 Annual Meeting of Chinese Society for Environmental Sciences
WUHAN, HUBEI PROVINCE, CHINA
JUNE 27-30, 2009
CALL FOR PAPERS
The 2009 Wuhan International Conference on the Environment (WICE, 2009) is to be held from June 27-30, 2009 in Wuhan, which is the first experimental city for the development of a "Resource-Saving and Environmentally-Friendly" Eco-Society in China. The aims of this conference are to serve as an interdisciplinary scientific forum to present the most recent advances in environmental science and technology, and to foster integration of the latest scientific development into practical applications for the improvement of the environment. This conference is hosted by Chinese Society for Environmental Sciences, China; Chinese Association for Science and Technology, USA and Professional Association for China's Environment.
Conference Presentation Topics/Sessions:
· Environmental Science and Human Health
· Environmental Pollution and Protection
· Ecosystem Assessment and Restoration
· Air, Ocean, Lake and River Monitoring and Modeling
· Eco-Cities and Sustainable Development Policy
PACE will organize and lead the "Eco-Cities and Sustainable Development Policy" Session. PACE session will be chaired by Ms. Jennifer Xu and Dr. Jinnan Wang, with the following sub-sessions:
· Sub-Session E1: Energy Efficiency and Eco-City Development
· Sub-Session E2: Emission Trade and Green Financing
· Sub-Session E3: Cleaner Production and Circular Economy
We intend to invite 6 to 8 speakers for each sub-session, with focus on valid/successful case studies, policy development and applications of cost-effective technologies. PACE members are encouraged to participate in all sessions, not just PACE led session.
TO SUBMIT:
Oral and poster presentations on research subjects and issues related to environmental science and technology are invited. All abstracts will be published in the Conference Proceedings, and potentially on a special issue of a major environmental journal. Conference abstracts, written in clear, concise English, with 3–5 keywords and a maximum of 20 words in the title and 350 words in the text, should be submitted via the conference website. The original deadline for the abstract was no later than March 31, 2009. As PACE announcement is behind the schedule, please send your request for extension to CC Huang at cc.huang2@gmail.com if needed.
Oral presentations are limited to 20 minutes. Computers and projectors equipped for PowerPoint presentations will be available in all meeting rooms. Poster dimensions should not exceed 1 m in width and 1.2 m in height. Authors selected for oral or poster presentations will be informed by May 1, 2009.
The abstract or title page must include the following information: 1) Presenter's name, affiliation, email address and phone number; 2) Name(s) of co-author(s). Please give your attached file a name corresponding to the presenter's last name followed by first name (e.g. Zhang_Li.pdf or Zhang_Li.doc). For those sending multiple submissions, please add numbers after the author's name (e.g.: Zhang_Li1.pdf; Zhang_Li2.pdf or Zhang_Li1.doc; Zhang_Li2.doc) to differentiate your files. Submit abstracts at http://wice2009.cespn.net/index.php/abstracts.
To register as a participant, please complete the Conference Registration Form on the last page after photocopying the page, or write a letter containing your contact information, and submit it before April 30, 2009, to Mr. Richard Xu, Conference Secretary. Confirmation of registration will be made by E-mail. The registration fee prior to April 30, 2009 is $150 for Participants, $75 for Students and $50 for Accompanying persons; these fees will increase after April 30, 2009. A limited number of registration fee waivers are available on a need and competitive basis. If you wish to apply for a registration fee waiver, please complete the application attached to the registration form. Register at: http://wice2009.cespn.net/index.php/registration
VENUE:
The conference is planned to take place at Wuhan International Convention & Exhibition Center (696 Jiefang Ave, Hankou District, Wuhan, Hubei, China). It is a spacious conference and product show center with good connections to the airport, local transportation, downtown entertainment and shopping centers. There are several four- and five-star hotels in the center surrounding area. Further details on your free accommodation in these hotels from June 27 to 30th will be given at the conference website later.
For more information: http://wice2009.cespn.net/index.php/accommodation.

Comments